I spent the weekend surrounded by love and laughter. The kind that makes your heart sing with happiness and burst with joy because in those moments, life is just simply beautiful. The sort that brings you peace and comfort when you see a dear friend find her rock, her soulmate, her partner-in-crime. The type that makes you giggle uncontrollably as you reminisce about life in the "dot com days" and the crazy experiences shared with one of your closest friends.
Laurie and I first met back in 1997 at Bidcom where we were set to "revolutionize" the construction industry and "change the world". Ha! Erich likes to remind me (make fun?) of how seriously I used to take that job and what a workaholic I was in those days. I have to admit, he was right. At that stage in my life, the scales were tipped – ridiculously! – more toward the "work" than the "balance" side of the equation. But fortunately for me, I worked with/for Laurie and that made going to work rewarding and fun.
And while we are no longer find ourselves huddled together on the 27th floor of a San Francisco high rise, I did get the chance to work for her again. This time as her photographer. What fun! And the best part? Not only did I get to photograph her and her adorable son and daughter, but I also got to celebrate her recent engagement!! This weekend's shoot in Portland included meeting and photographing her fantastic fiance and his sweet children as well. It was so awesome to see how their two families already functioned as one. One full of love and laughter. LOTS of it.
Laurie & Rob, thank you for an amazing weekend in Portland and Black Butte Ranch. It was the perfect backdrop for our session and a wonderful place for me to get to know Rob and the kids. I will forever associate the beauty of that place with the beauty of your families!!
I had a tough time choosing which images to blog but I hope the following gives you an idea of what's to come. I'll be in touch soon! xoxo
You know it's gonna be a good session when this is the first image you capture:

I love this guy!

Big sis, Mia, showed me her secret hideaway attic. Her artwork graces the unfinished walls and makes the space so personal and cozy.

Laurie and the kids – love it!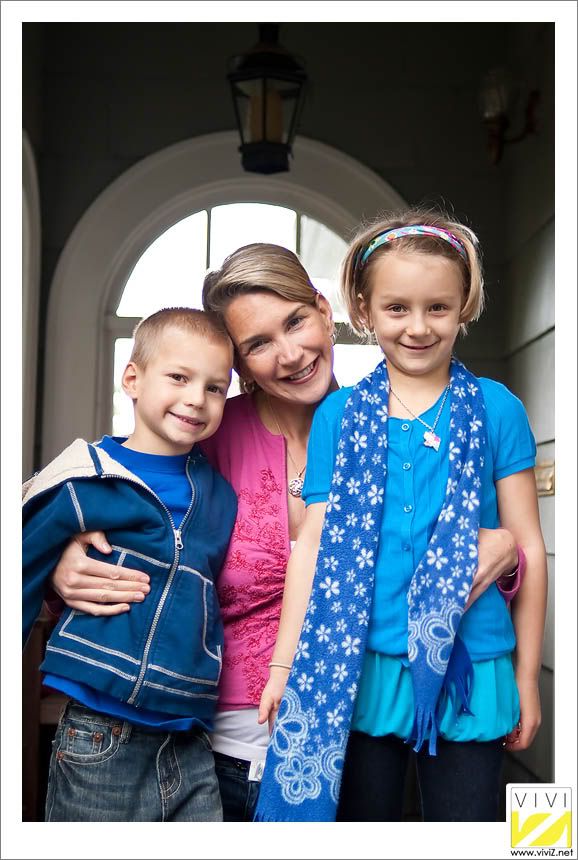 Remember the love and laughter I mentioned? Introducing Exhibit A:

Brothers-to-be, already best buddies.

A few swimming shots I just had to post. Look at these EYES! Gorgeous.

Rob and his kiddos are kind of photogenic, don't ya think?

And the reason these families are merging: Laurie and Rob. In love.