We had a threw curve balls thrown our way during yesterday's session but I'm happy to report we (somewhat) successfully dodged them! Mission accomplished.
==> 90+ degree heat? No problem, we'll find shade and drink lots of water.
==> 3,000 other people hanging out at Balboa Park? Pshaaaw, no sweat. We'll drive around and find our own secluded park off the beaten path.
==> Meeting up the day after a busy and festive Halloween? Nothing to worry about. We'll just use that candy as bribery. Perfect!
==> Daylight savings time throwing off the nap schedules? Hmmmm … I have to admit, this one was a bit tougher to overcome. But never fear, we adults all worked hard to appease, entertain and play with our young models, sixteen month old twins and their three year old sister. You should have seen us. I'm sure it was a ridiculous sight. We were fake-sneezing, hootin' and hollerin', jumping and clapping, singing and laughing, shouting at the top of our lungs … but all for a good cause as you will soon see.
L&J, it was great fun meeting up with you and your family yesterday. I really enjoyed your company and appreciated your playful, easygoing and relaxed nature. Thank you so much for working hard to keep the girls happy, position them in the right lighting (then bolting out of the camera frame!) and just trusting me that our time together would result in some worthwhile shots. And L, I am still laughing at your ambition! After a busy session chasing after the kiddos, L mentioned that she was also thinking of shooting some portraits with more of the extended family next time … I'm definitely up for it if you are. It would be fun. I can tell that any activities with the S family are bound to be a good time. So sign me up!
In the meantime, I wanted to share a few pics with you. I hope that we accomplished all the goals you had set for our session. We'll evaluate when we see your full gallery.
Can you believe it? A family shot with all eyes on ME!

As great as it is having all eyes on the camera in the last photo, I have to say I might prefer this one. I just love the smiles, laughter and movement in this one.

How adorable is H? I love her playful personality and sweet nature. And the backlighting in her hair is just gorgeous! Loved this shot.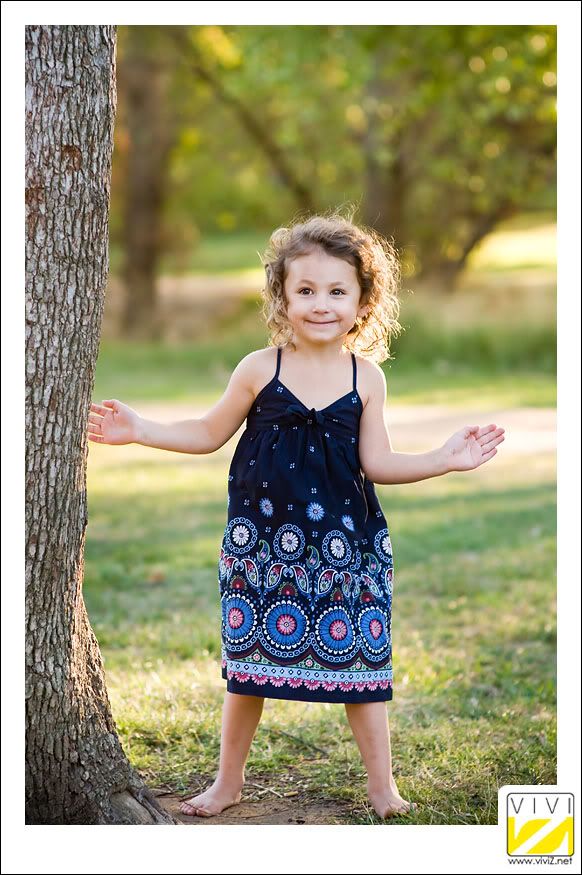 No words necessary for this one of L. OK, maybe just one. GORGEOUS.

And don't you just love this sweet shot of H? Here she is in those moments right after we rehydrated her!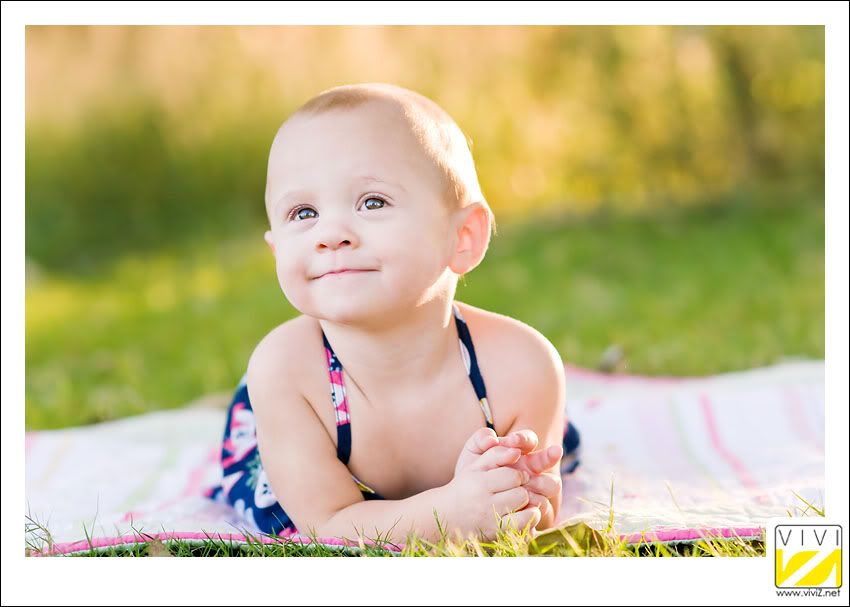 This isn't necessarily the best picture (from a technical photography perspective), but I just absolutely love the twins' smiles!! And heck, who knows. Maybe Gerber will love the product placement with the little toddler snacks that H is holding.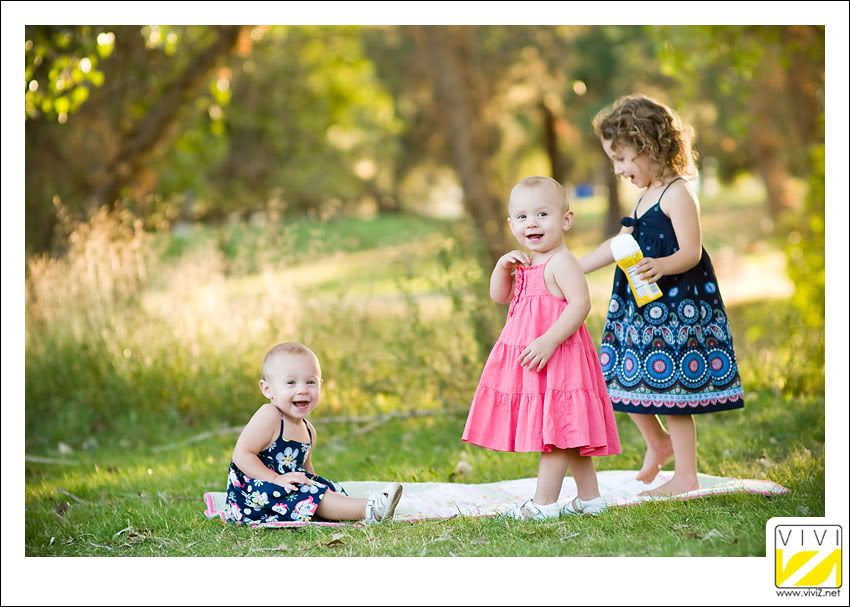 Big sis, H, is so sweet and darling here. Holding her baby sisters' hands, helping L stand up.

SWEEEEET!


(This pic is representative of our entire session, right?)
OK, I'm off to set my DVR to record Days now. I gotta find out if EJ will take Nicole and Sydney back … Sound random, blog readers? Not sure what I'm talkin' about? Well, those adorable twins are regulars on Days of Our Lives and have a pretty big, recurring role right now. Check out the video below for a peek at one of the twins in action! (Click HERE if you don't see the embedded video.)

Enjoy!